Hosting an under-the-sea party for kids is so much fun! There are plenty of creative mermaid crafts, food, and party decor you can bring to life in your own home. Dive into an unforgettable adventure with these under-the-sea-themed party ideas for kids! From mesmerizing decorations to delightful treats, keep reading to find a treasure trove of inspiration for an ocean-themed celebration. Get ready to make a splash and create magical memories with your little ones.
Please note that I make a small commission on my affiliate links when you make a purchase. This is at no additional cost to you. Thank you for your support!
Under the Sea Party Theme Ideas
Dive into an unforgettable experience with an under the sea party! Imagine vibrant colors, enchanting creatures, and an atmosphere brimming with magic. Whether you're celebrating a birthday, throwing a themed gathering, or simply looking to create an extraordinary event, hosting an under the sea party promises endless fun and excitement. From captivating decorations to fun games, this unique theme offers a world of possibilities for both children and adults alike. Get ready to embark on an oceanic adventure and discover why hosting an under the sea party is an absolute blast!
Invitations
Invitations build excitement and anticipation for the party. When children receive a beautifully designed invitation, it immediately captures their attention and creates a sense of anticipation. It adds an element of surprise and makes them look forward to the upcoming celebration.There is a variety of mermaid and under-the-sea party invitations online. This mermaid invitation can be customized and used digitally.
Under the sea party food ideas
When it comes to hosting an under the sea or mermaid-themed party, the fun doesn't stop at the decorations. One of the most exciting aspects is getting creative with the party food planning. From whimsical treats inspired by marine life to refreshing beverages reminiscent of the ocean waves, there are endless possibilities to tantalize your guests' taste buds. With a little imagination, the experience of planning under the sea or mermaid party food promises to be as enjoyable as it is tasty!
Under the Sea Party Appetizers
Peanut Butter and Jelly Sandwiches – cut with a whale cookie cutter. I almost made Peanut Butter and Jellyfish Sandwiches, but I ran out of time. With proper planning you can offer a variety of party appetizers.
Turkey and Provolone Cheese Clam Sandwiches– cut with a shell cookie cutter
Snack Beach Pails
Filled with Goldfish, Cheez-Its, and Potato Chips! Shop beach pails here.
Under the Sea Dessert Ideas
Mermaid sugar cookies, cupcakes, and a treasure box mini cake for the birthday girl's cake. I made paper mermaid tails using my Cricut Explore Air™ machine to add some flair to the cupcakes.
Consider featuring The Little Mermaid on your party table if Arial is your child's favorite mermaid.
Mermaid Party Punch
Serve guests this non-alcoholic blue beverage using this simple punch recipe.
Blue Party Punch ingredients
1 gallon Hawaiian Punch, blue
46 oz. pineapple juice
2-liter lemon-lime soda
Combine all ingredients and add ice. Place in beverage dispenser to serve. It's that easy!
More Party Treats for Your Party
Under the Sea Party Decor
Decorating for an under the sea or mermaid-themed party is an absolute blast! The possibilities are as vast as the ocean itself, allowing you to let your creativity soar and transform any space into a magical underwater wonderland.
For a budget-friendly approach, shop at a dollar store for tubs, tissue paper, buckets, and bubbles (for party favors). Hobby Lobby also has sea shells, sand dollars, and all the craft supplies you can imagine. If you don't have time to shop in person – The good news: many of these items are online!
Shop sea party decorations:
Under the Sea Theme Party Games and Activities
There are a variety of games and activities you can host at your party. Here are a few of our favorite activities that party guests love: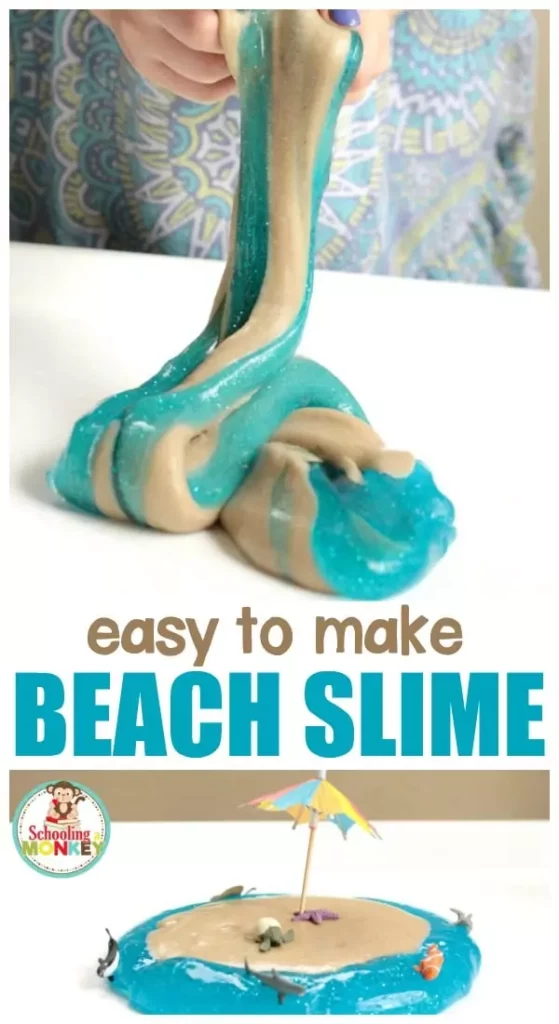 Under the Sea Party Favors
Make party favors for guests to enjoy once they get home. These party favors were made with "Thanks for making my party a splash!" gift tags!
Download the vintage Under the Sea Party Favor Labels
Make memories that will last a lifetime with an unforgettable under the sea party for kids!The party was a huge success for our family and I know it will be for yours too! Cherish these times before they grow up and are "too cool" for mermaids!
If you love this party idea, you will love all the ones I am pinning right now. Follow me on Pinterest for party ideas, games, and decor ideas. Grab our free birthday party planner to keep organized for your next party!
Shop Under the Sea Party Items
Share on social media
If you love these party ideas you will love all the ones I am pinning right now. Follow me on Pinterest for more event styling tips.