Looking for fun Incredibles 2 activities to fill your children's time? Check out these free Incredibles 2 Coloring Pages sure to entertain your kids. I find that I love to color with my kids. It's very therapeutic! Do you feel the same way?
Printable coloring pages of Mr. Incredible, Elastigirl, Dash, Violet and Jack-Jack from Disney Pixar's The Incredibles 2 are now available.  Simply click on each link to access a PDF file to download and print.
The fun doesn't end there. Disney Pixar released Incredibles 2 inspired kids activities, recipes and door hangers kids of all ages will enjoy. One activity includes a Hero Coupon Book that will come in handy this Summer for our family. It's going to be challenging to motivate my child to do her chores during the lazy days of the season. Hopefully this will work. I am willing to try anything.
Free Downloadable Incredibles 2 Coloring Pages
Who is your favorite superhero? I think that is too hard to answer. It's like saying you love one child over the other. They are all so great, but if I had to pick I guess it would be Baby Jack-Jack who I is likely to have a bigger role in this sequel.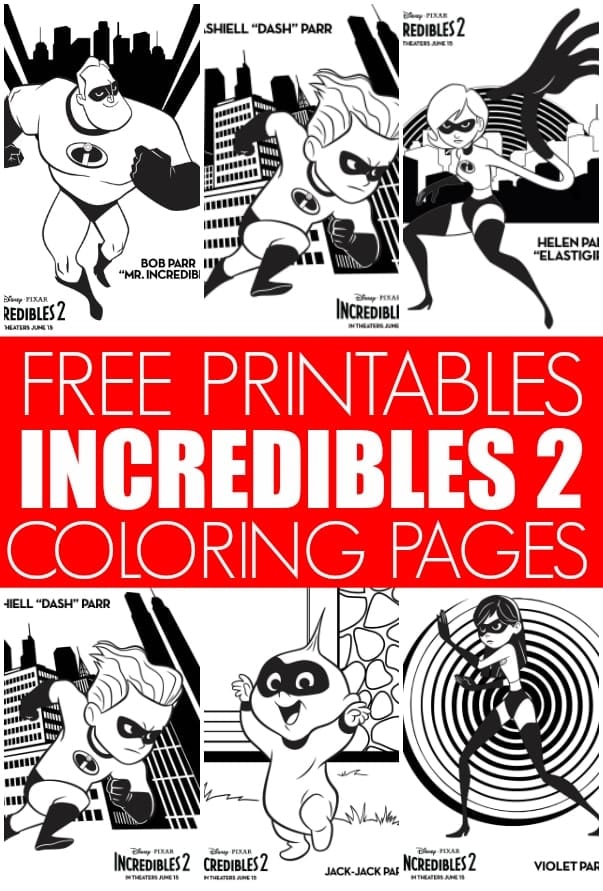 Incredibles 2 Kids Activities, Door Hangers and a Hero Coupon Book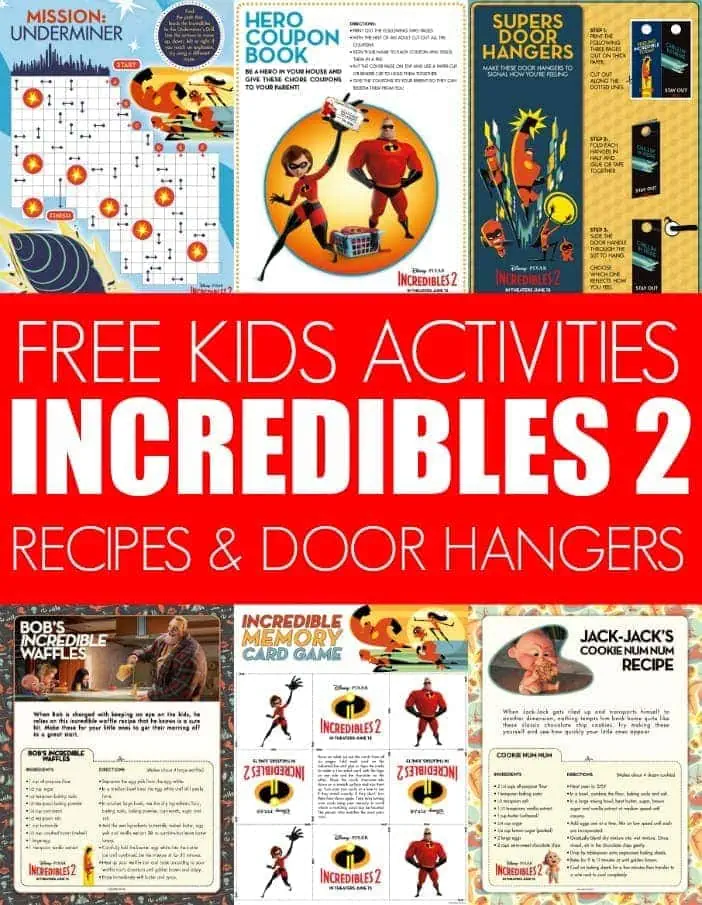 Incredibles 2 Hero Coupon Book
Jack Jack's Cookie Num Num recipe
Incredibles 2 Memory Card Game
More Incredibles Fun ahead
If you need more things to do before the movie releases read about my visit to Pixar Animation Studios.